Autism is a complex neurological and developmental condition that begins early in life and affects how a person interacts, communicates and learns. Autism is highly-individualized and everyone with autism experiences it differently, which is why autism is often described as occurring on a spectrum.
A growing body of research demonstrates that interaction with dogs can positively impact children with autism, particularly for improved communication, mental health, and classroom learning.
Please consider sharing this infographic on your social media channels, websites and with your colleagues, friends and families to raise awareness of how dogs can help children with autism.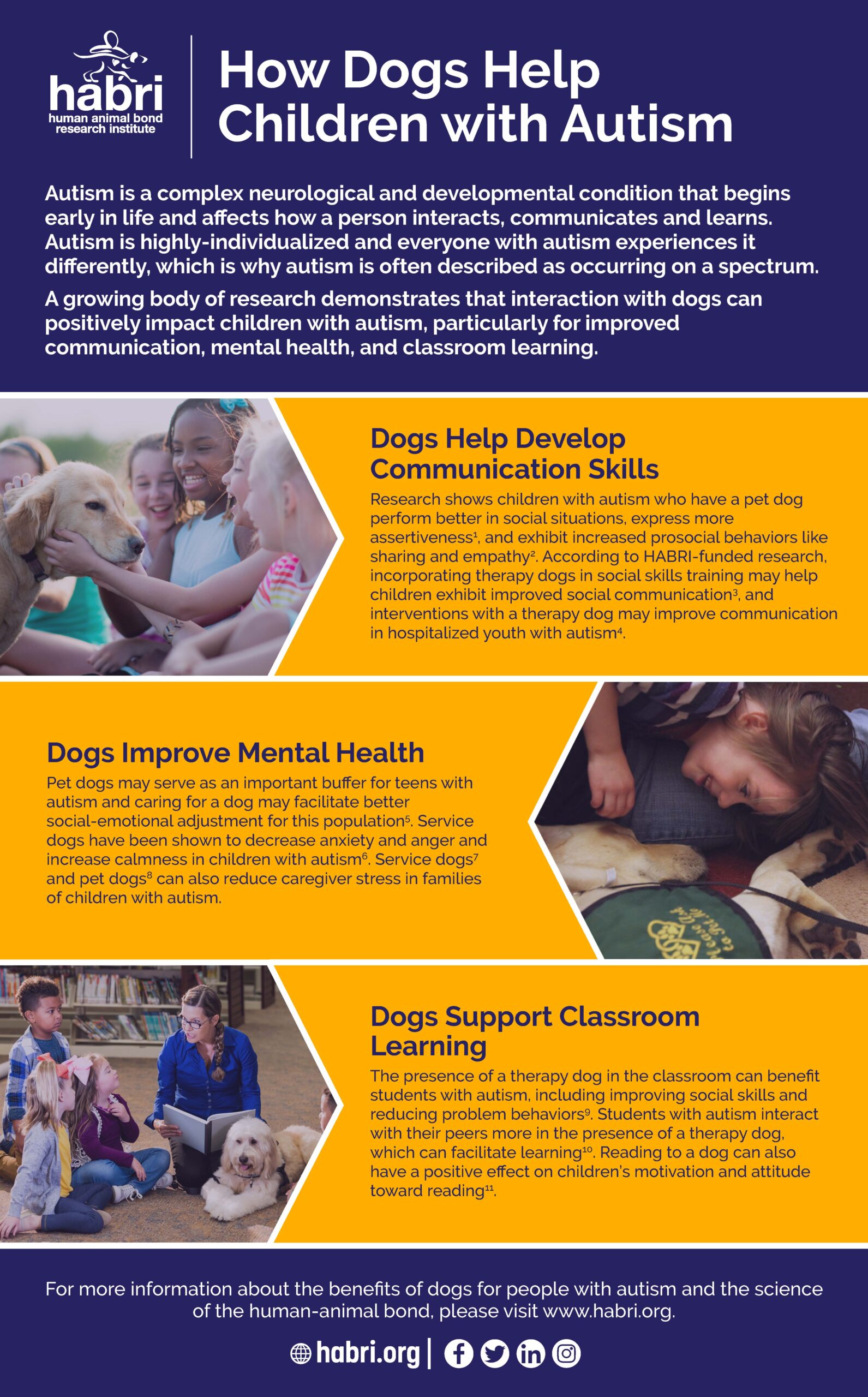 More on the Benefits of the Human-Animal Bond for People with Autism