Research
Understanding the Human-Animal Bond
HABRI is committed to supporting scientific research to substantiate what many of us know to be true, that humans and pets share a special, mutually-beneficial connection.
People are happier and healthier in the presence of animals. Scientifically-documented benefits of the human-animal bond include decreased blood pressure, reduced anxiety, and enhanced feelings of well-being.
HABRI Central
HABRI Central is an online research hub that houses, classifies and archives research and information on the science of the human-animal bond. The center is maintained by Purdue University under the direction of renowned scholar in human-animal bond studies, Dr. Alan Beck.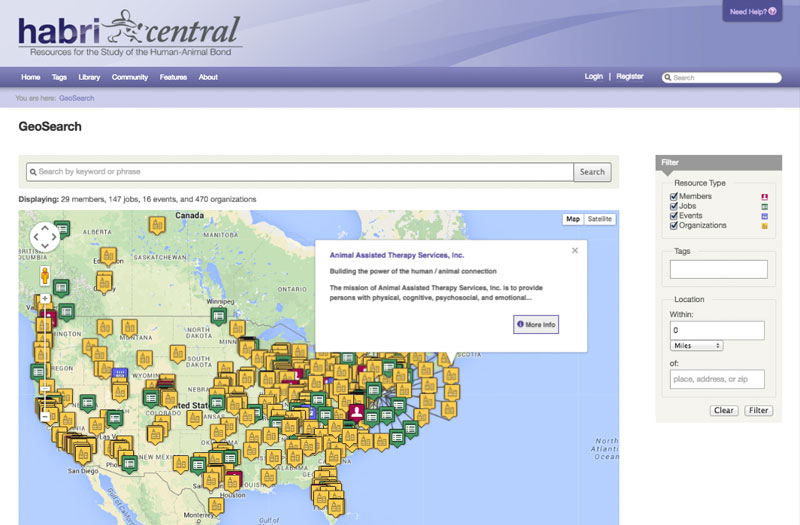 HABRI Central is the most comprehensive online database for human-animal bond research, with more than 27,000 entries including full-texts of peer-reviewed journal articles, books, white papers, videos, datasets and more.
HABRI Central resources include veterinary medicine, nursing, psychology, sociology, law, academia, policymakers, and philosophy. The center houses and hosts user groups, blogs, expert video segments, newsletters, and more. Scholars from all disciplines are able to connect and share knowledge with others involved in the study of the human-animal bond.